About Solutions For Salons
Consider Solutions for Salons to be your expert guide on your path to success, we will create for you a personalized solution for profitability by connecting you with the industry's top business partners.
To begin, tell us a little about you.
Click here.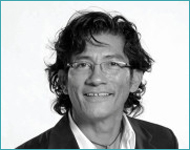 Sam Villa
Hungry for hot tips to help you through hard times? Sam Villa offers exclusive survival skills for the successful stylist that promise a new-found understanding of growth and longevity.
Read More
Peter Millard
Peter Millard knows exactly how salon design can directly affect the success of your business. Join him for "Reinventing Space for Increased Profibility" and ignite your retail growth!
Read More
Virtual Salon
Our "virtual salon" represents the real-life Salon West in Largo, FL. This prosperous salon and spa has implemented many of our business solutions.
Take the Tour