EVENTS
ARTICLES
VIRTUAL SALON

­THE INTEGRITY PAYMENT SYSTEMS DIFFERENCE
"Solutions for Salons represents Integrity Payment Systems with belief, passion, and enthusiasm!" -- Guy Wadas, National Sales Director
Integrity Payment Systems offers specialized credit and debit card processing for the salon industry. 85% of the money coming into the salon industry is via credit and debit cards, and there are fees associated with every one of these transactions, which represent about 2% of all the money coming into the salon industry. These feels equal the expense of advertising in a salon – the 4th or 5th biggest expense item!
Integrity, as a Direct Settlement Institution with Visa and MasterCard, and from their 7 year salon V/MC interchange cost study, has a unique ability to provide salon industry businesses with a free cost verification service. Integrity is the only credit card processor conducting ongoing Visa and MasterCard interchange cost studies specifically for the salon industry. It is through these studies, that Integrity has developed a pricing structure that has saved salons, to date, over $2 million dollars. And with Integrity's Money Express option, funds from credit card transactions are available funds at the salon owners' bank the very next business morning.
This simple and complimentary verification should be a fundamental part of any business in the beauty industry. There is no cost; no leap of faith required (it is something the business is already doing!) and there is an immediate benefit. There is no waiting period or lengthy training and system implementation. These benefits immediately add to the bottom line of a salon industry business – whether a salon, independent chair renter, distributor, school, etc. Currently, Integrity processes credit card transactions for over 1,200 salon industry businesses.
Many of Integrity's salon customers are taking advantage of Integrity's Auto-Save™ Program where salon owners and independent stylists can have a small percentage of each credit card transaction automatically deposited into their savings account on a daily basis. One of our salon customers recently called us because she thought her daily credit card batches were short, and that she wasn't receiving all the money from her credit card transactions. She forgot that in June she decided to set her "Integrity Auto-Save™" at 1%. This means that if she accepts a credit card for $50, that $49.50 would go into her business checking account and 50 cents (1%) from that transaction would automatically go into her high-interest ING Orange Savings Account. When we reminded her about her decision to Auto-Save™back in June, she laughed out loud and was thrilled to discover she now has over $1,000 in her savings account!
The best thing about it is that she tells us she hasn't missed the money. She is also thrilled that we are engaging her distributor sales consultant to assist her in investing some of this money into product promotions through the year. The goal is to use Integrity's Auto-save™ to automatically capture the profits from these promotions so she can fully fund her IRA every year!
Our desire is for owners to use this tool ultimately to accumulate wealth. On a recent webinar, Michael Cole told salon owners that this Auto-save™ Program could very realistically augment a salon owners exit strategy – through intentional, automatic, consistent saving money coupled with the time value of money. In a recent issue of American Salon Magazine, Suze Orman's number one recommendation to salon owners was that they "need to start consistently saving part of their income every day! They need to build a personal and business emergency fund." Integrity Payment Systems agrees – and can help!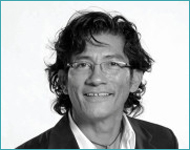 Sam Villa
Hungry for hot tips to help you through hard times? Sam Villa offers exclusive survival skills for the successful stylist that promise a new-found understanding of growth and longevity.
Read More
Peter Millard
Peter Millard knows exactly how salon design can directly affect the success of your business. Join him for "Reinventing Space for Increased Profibility" and ignite your retail growth!
Read More
Virtual Salon
Our "virtual salon" represents the real-life Salon West in Largo, FL. This prosperous salon and spa has implemented many of our business solutions.
Take the Tour